Just a little practice with my 50mm 1.4. I started with a more closed aperture of F4.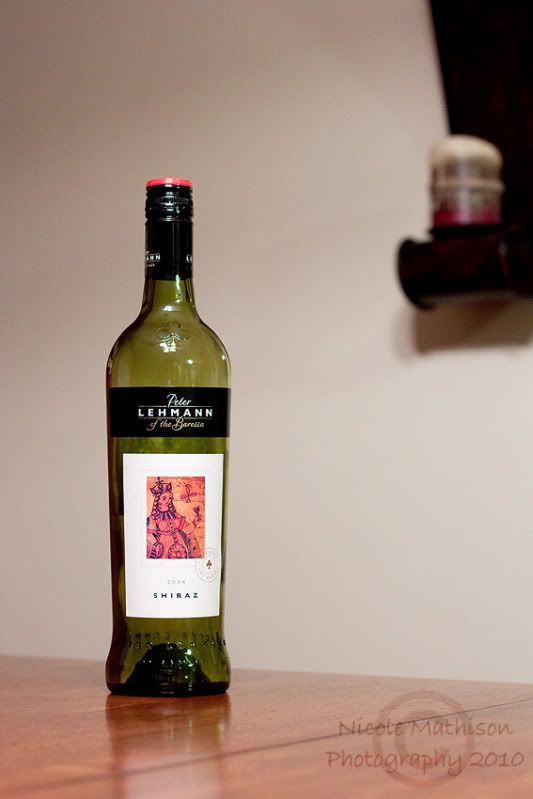 Then shooting wide open at F1.4. Only the face on the label is in clear focus.
Again at F1.4 for a more obvious effect as only the very top of the wine bottle is in focus.
On a side note, it was GREAT seeing my good friend Tracy tonight. She is my favorite wine connoisseur!