My little guy made the varsity cross country team! Here he is with his team before the first race of the season. He's in 8th grade, the boy in gray is in 9th and the other 5 are seniors.
A double rainbow appeared right before the start of the race...must be good luck!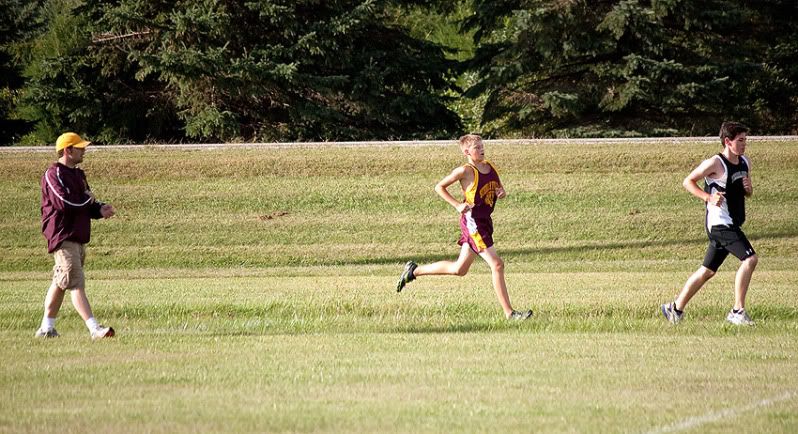 Brian cheering James on!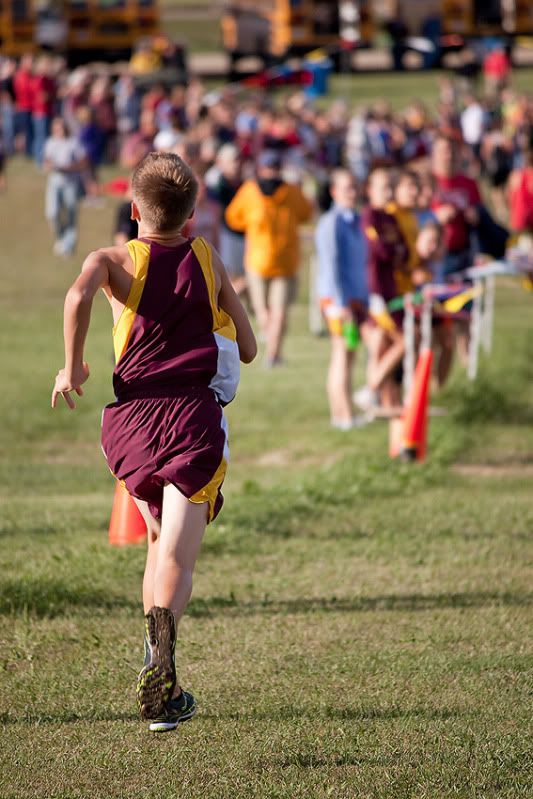 Sprinting down the home stretch with some of the girls team cheering him on!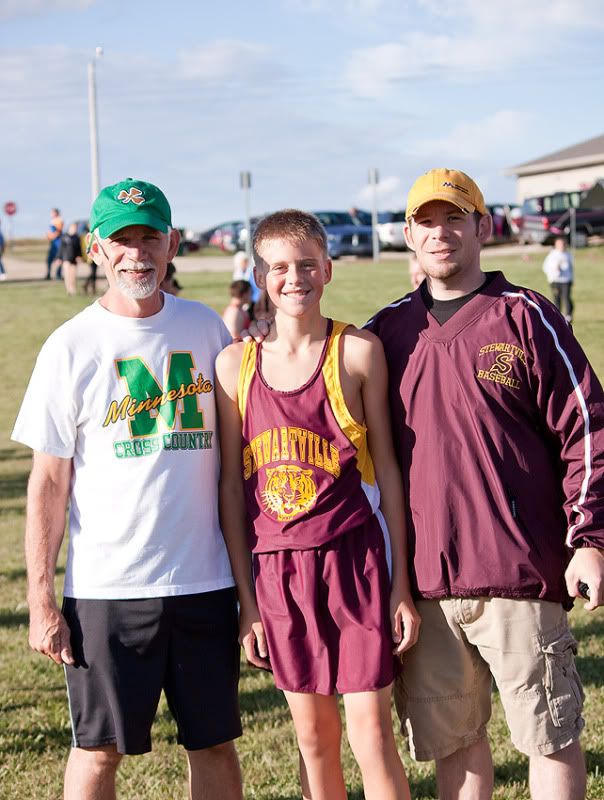 The tradition continues...Coach Parlin, James and Brian :)