James' cross country team participated in a HUGE meet in Montgomery, MN...36 teams and 226 runners in the boys varsity race alone. This was the mass of runners coming down the hill at the start of the boys 5K.
James, wearing race bib 641, in the mass of runners.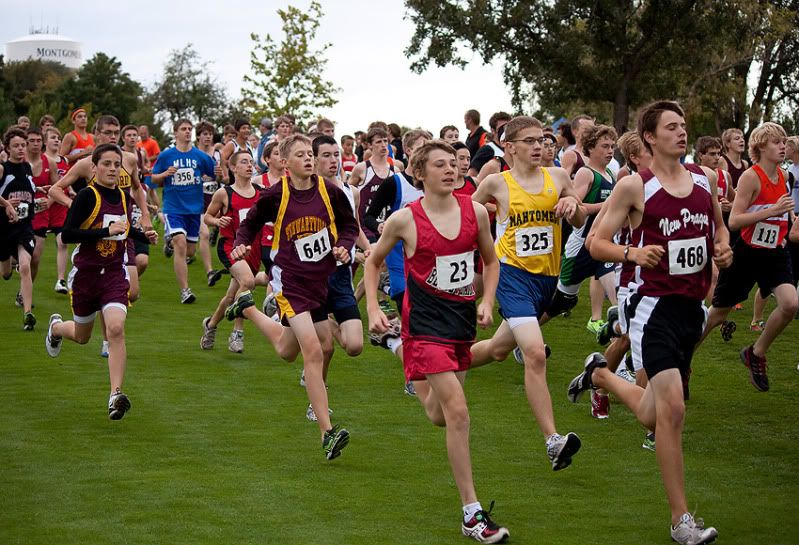 Looking ahead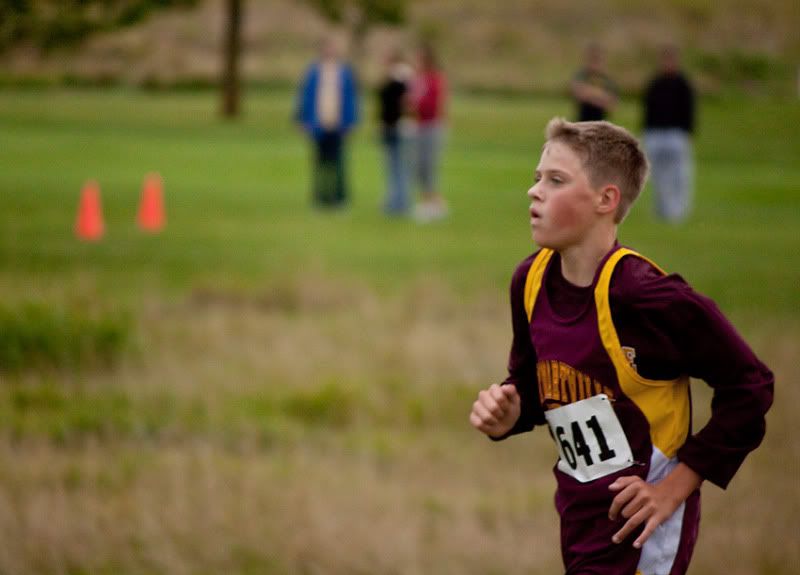 Doing a great job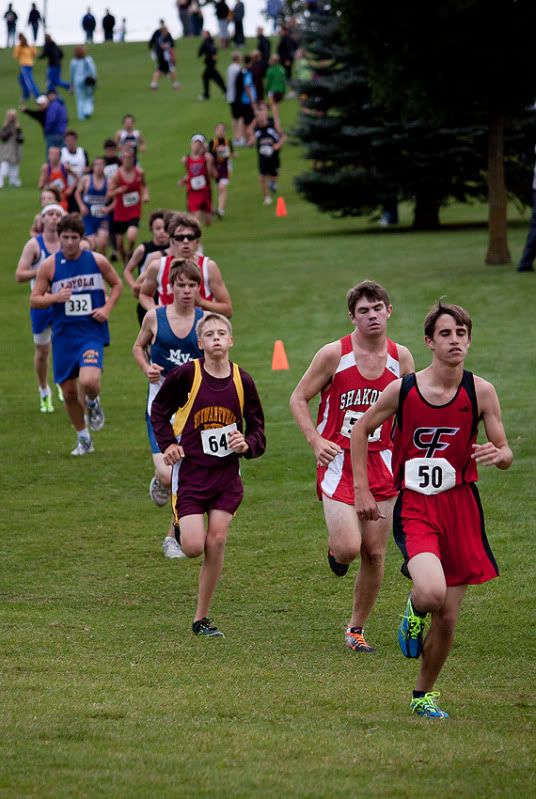 Determination
Close to the finish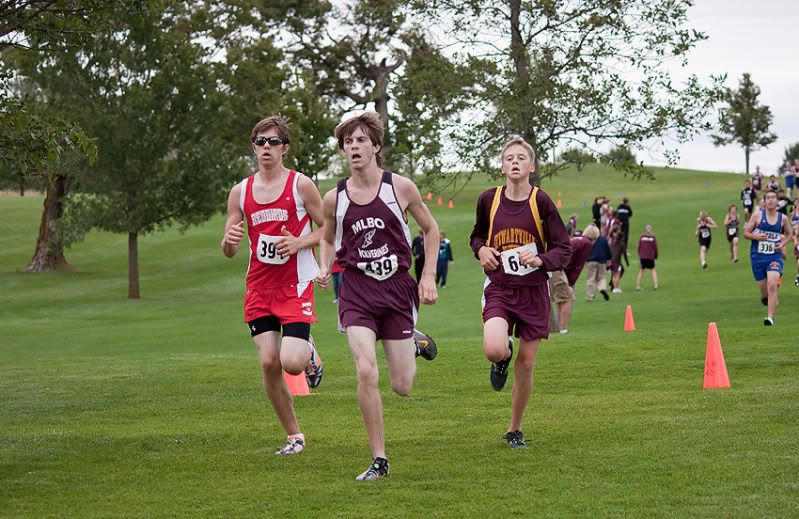 A job well done! James shaved 25 seconds off his time from the previous race and finished with a time of 21:11. He was so glad we were there to cheer him on. I couldn't be more proud!