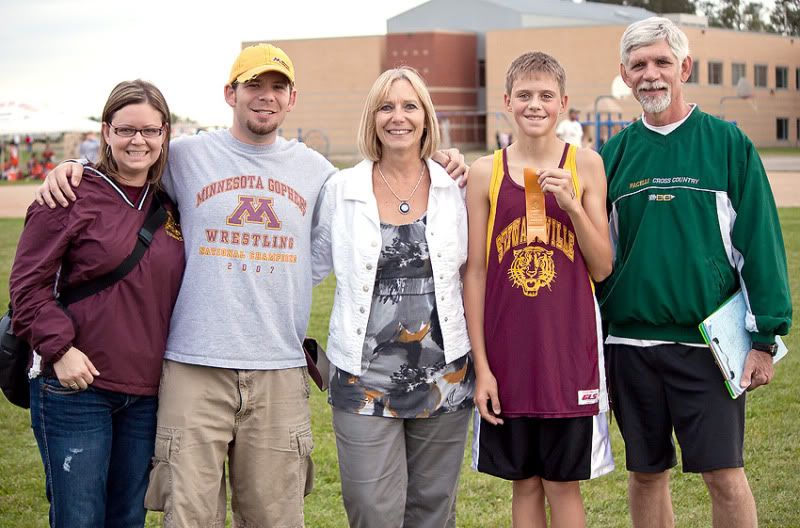 He did it! He got his personal best 5K time and over all finish at the Dover-Eyota cross country race on 9/14/10! James finished in 45th place with a time of 20:43! Way to go little man! We are all so proud of your hard work, keep it up :) Also, a little thank you to the Nelson family. They saw me taking pictures of the other four and offered to get one with me in the picture...that never happens!
L to R: Me, my fiance Brian, Brian's mom Pat, James and Brian's dad Jim. Jim is the head cross country coach for another school in our area...we won't hold that against him, but it's nice to hear his booming voice cheering James on too!
On a side note, only 6 months ago James was shorter than Pat (center), but he's grown at least 6 inches since then...sheesh!