I took an extended lunch today to catch one of James' summer Babe Ruth League baseball games...how could I possibly say no when he called me his lucky charm?! It's been a rough start to the season, but James has been hitting much better. Here he is connecting for a great hit to center field.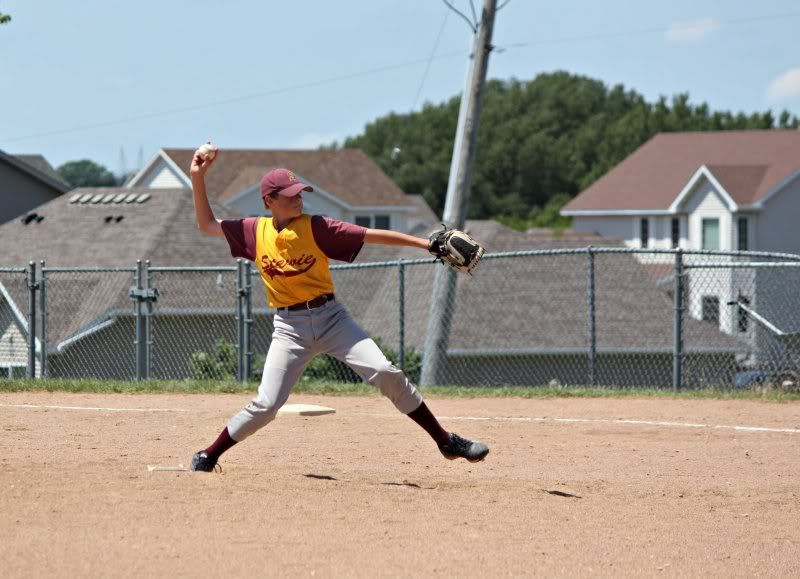 James was excited to be the starting pitcher for the second game of the double header today.
Unfortunately his outing was cut short as he struggled to get outs from the mound and his team struggled behind him with defense. My heart ached for him when the coach brought in a new pitcher, you can see his disappointment all over his face.

It's not whether you win or lose, it's how you play the game. Even though he took the loss on the mound I was proud to see him cheer on the next two pitchers from his spot at second base.