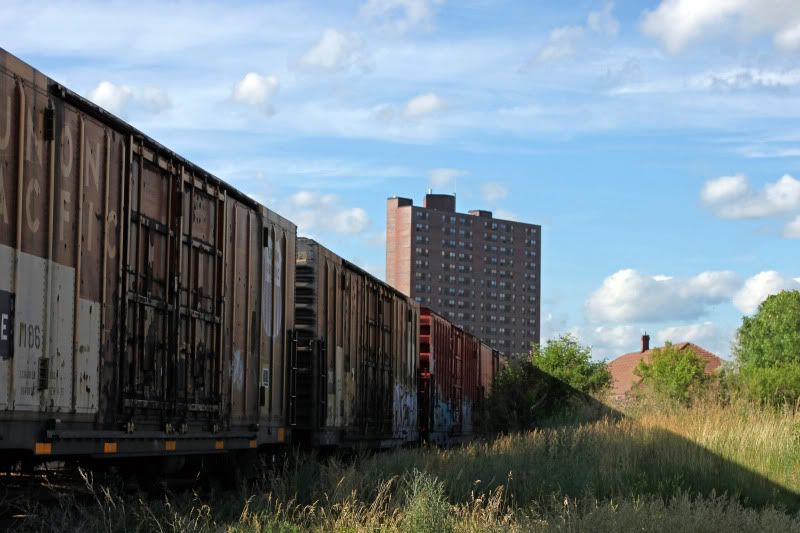 When I got to my car after work today this train was parked on the tracks next to the lot. I really liked the colors and textures. I picked this shot because I liked how the train and shadow made a diagonal line splitting the light half from the dark half of the photo. Now that I think about it, I could have gone a step further and emphasized that point even more by photoshopping the building out :)

On another note:
If you were wondering about my "What is it?" post from last Friday...

The answer was a light fixture. These are the lights that hang in the lobby of the Mayo Building. For my post last Friday I stood directly beneath one of the lights.