The weather was finally perfect...on our last day of vacation. We could relax and actually enjoy beautiful Whitewater State Park. James is in training for the start of the cross country season so it's a great place to get his running in. This was from the top of the Dakota Trail lookout...only about a bazillion steps to get there, but it is James' favorite place in the park.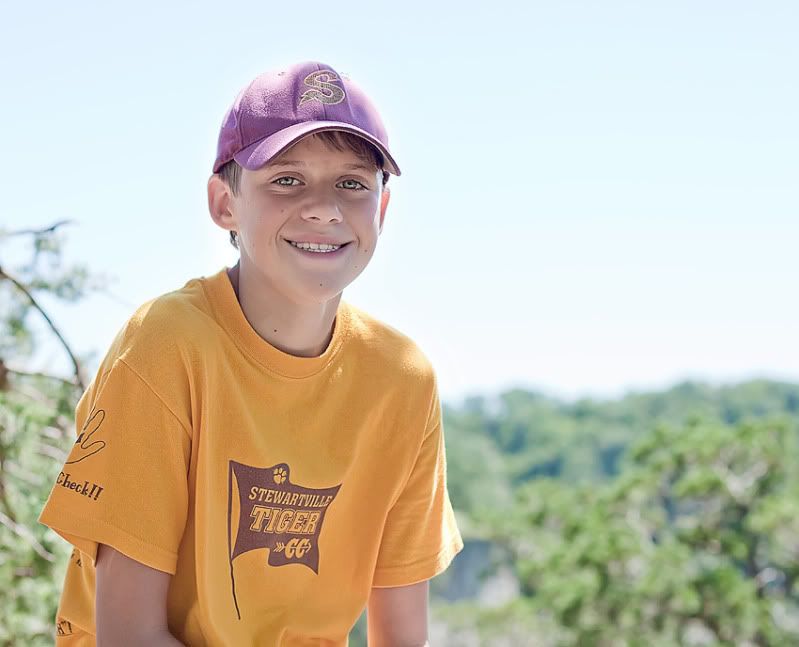 Brian checking out the view.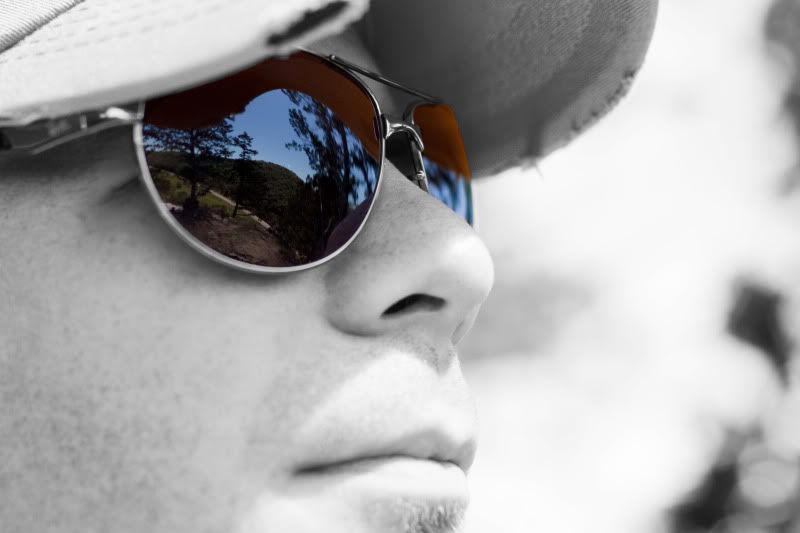 James was a trooper, he ran the stairs, up & down, twice! Then I forced him to let me take a picture...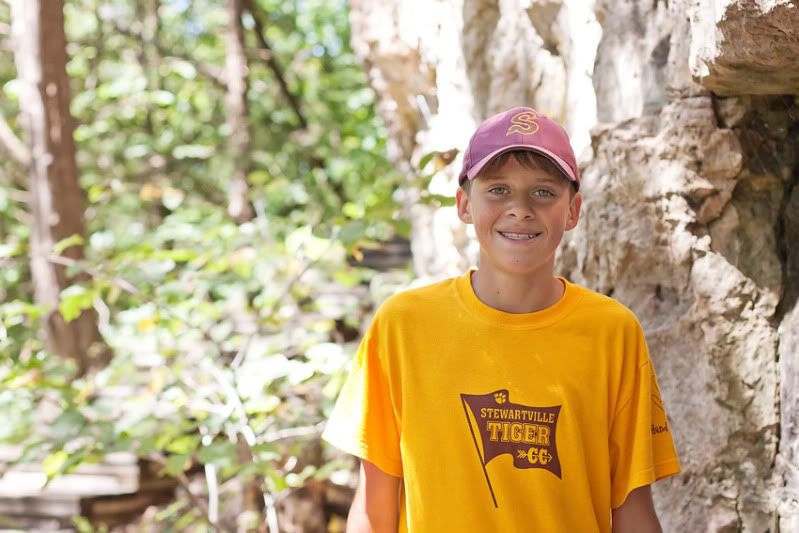 All good things must come to an end and that end was in the form of a dead battery.