Yes, I have reached the point of no return. I am so far behind on my 365 day blog that I am just going to start fresh in 2011. I made it over 200 days so I am looking to improve on that for next year :) In the mean time please enjoy some of my favorites from the past two months that didn't get posted on time.
In the beginning of November, we went to the Minnesota State Cross Country Meet to cheer on our lone runner, Rosie. She did an awesome job and placed 36th :)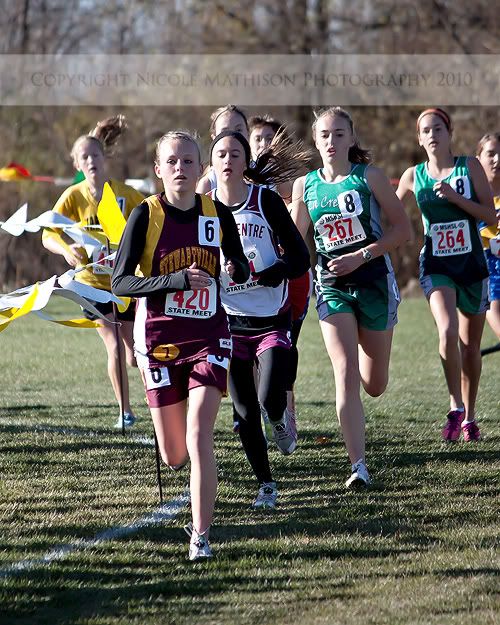 Although it was FREEZING out, the sun was shining and the campus at St. Olaf College, where they hold the meet, looked beautiful. This is the chapel on campus.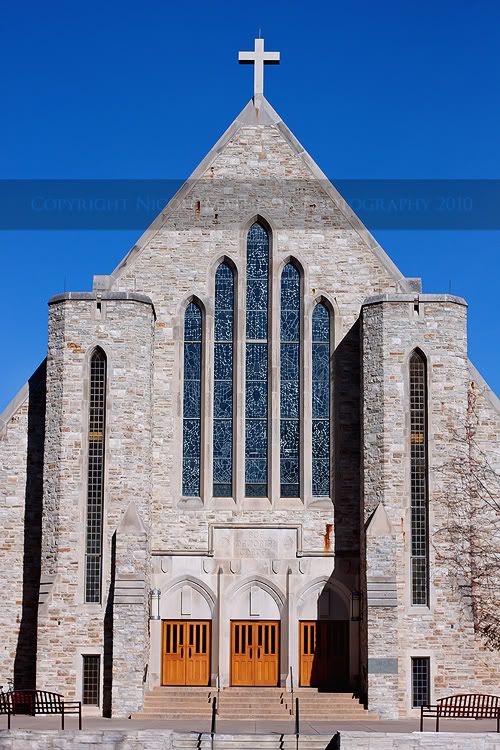 Just two months into the school year we were already replacing James' jeans with new ones because he had already grown out of them! He is getting so tall!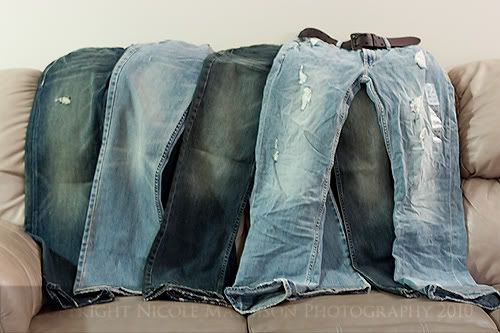 As soon as the cross country season ended, this is how James spent his free time.
James wasn't a complete bum...he still was in training for the Junior Olympics Cross Country Qualifier just one week after the state meet. Unfortunately we got snow so we gave him the option. We could drive the hour and a half to the cities for him to run the 2 mile race against kids his own age in several inches of snow and near blizzard conditions or we could just travel 10 minutes from home for him to run an all ages course at the Gamehaven Boy Scout Camp for a 5 mile fun run/fundraiser in less snow, but in a rain/sleet/snow mix. He chose the 5 mile race! The conditions were challenging, plus it was a "true cross country" race. They literally ran THROUGH the river, twice, waste deep at one crossing and a couple feet at another!!! He loved every minute of it and can't wait to race again next year.
Warming up for the race.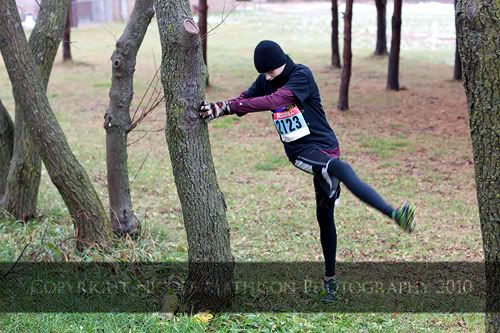 Mentally preparing.
A couple of miles in.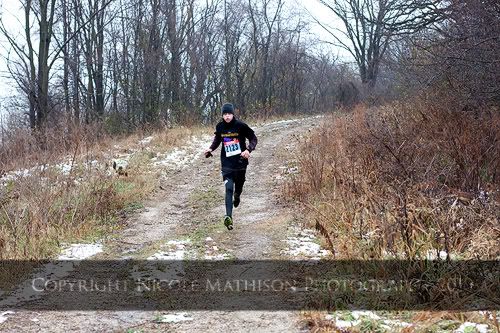 Running on a messy course.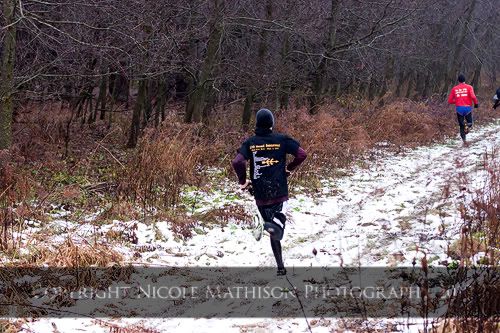 He was soaked and freezing after completing the race!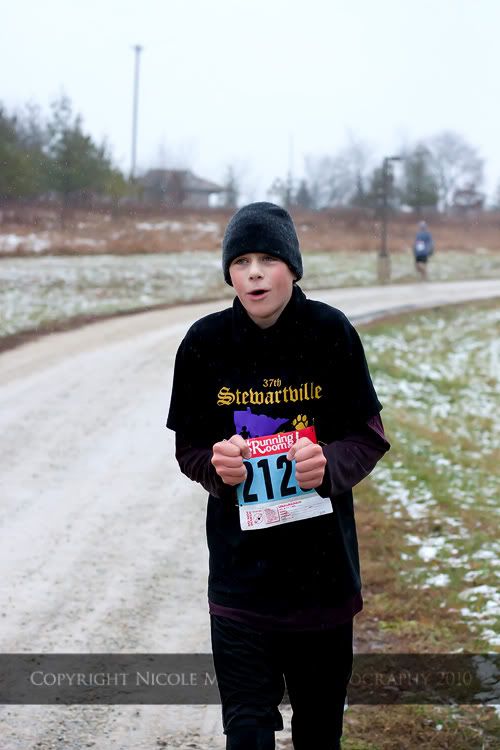 But he was all smiles after finishing his first 5 mile race on an extremely difficult course with a time of 40 minutes and 35 seconds! Here's James enjoying the warming house, hot chocolate, soup and other goodies after drying off :)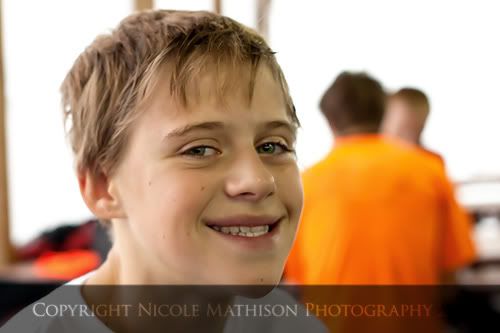 The day after this race was James' end of the year cross country banquet. He was super bummed to find out that he missed out on his 500 mile t-shirt by 13 miles :( He had it within one week of the end of the season too. He'll get that one next year so his new goal is to work on logging miles for his 1000 mile shirt!