The Section 1A Cross Country Meet was held on a cold Thursday afternoon at Northern Hills Golf Course in Rochester, MN.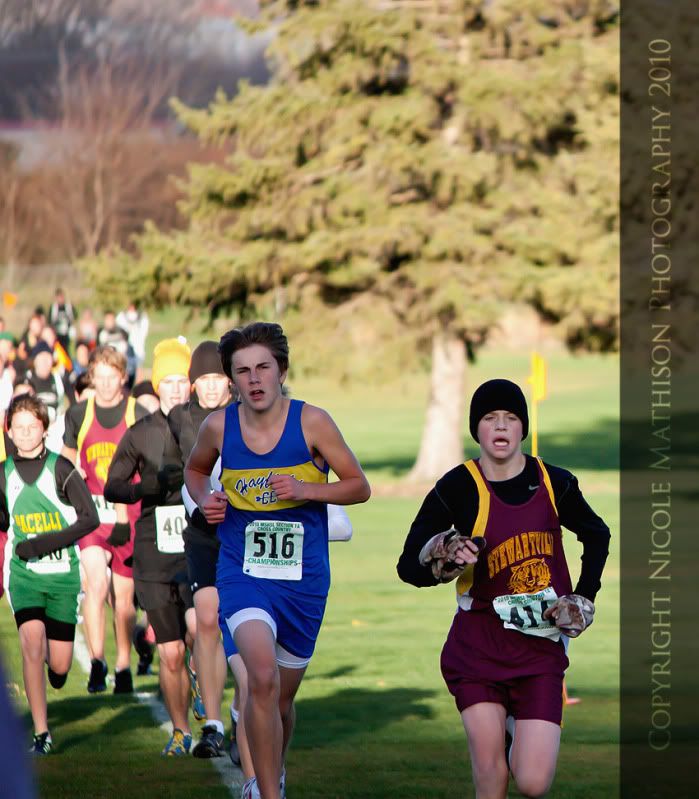 James leading a group of runners.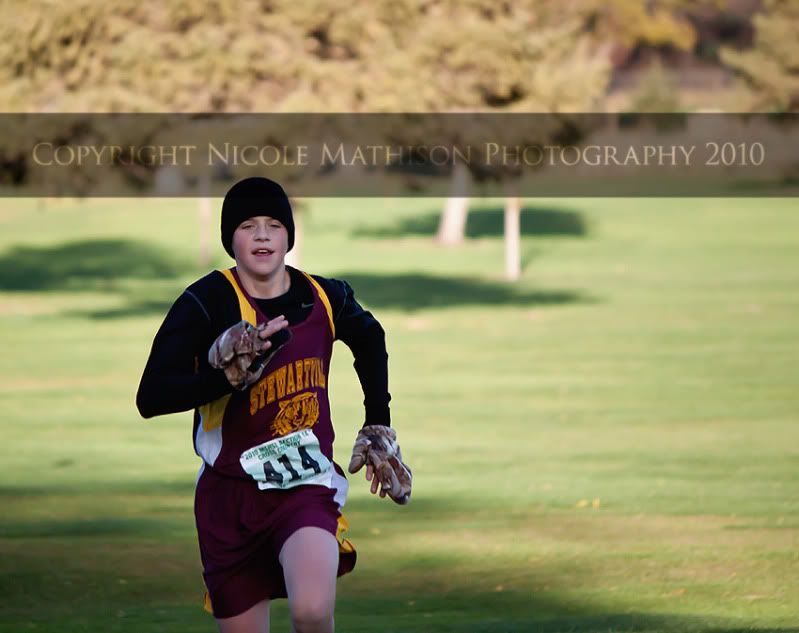 Looked like he was having fun even though it was FREEZING!
James at the finish! Happy with his performance. He ended up 86th out of 134 runners in a time of 20:06! He knocked over 2 minutes and around 20 places off his finish from last year!
Now he gets to eat at Old Country Buffet!!!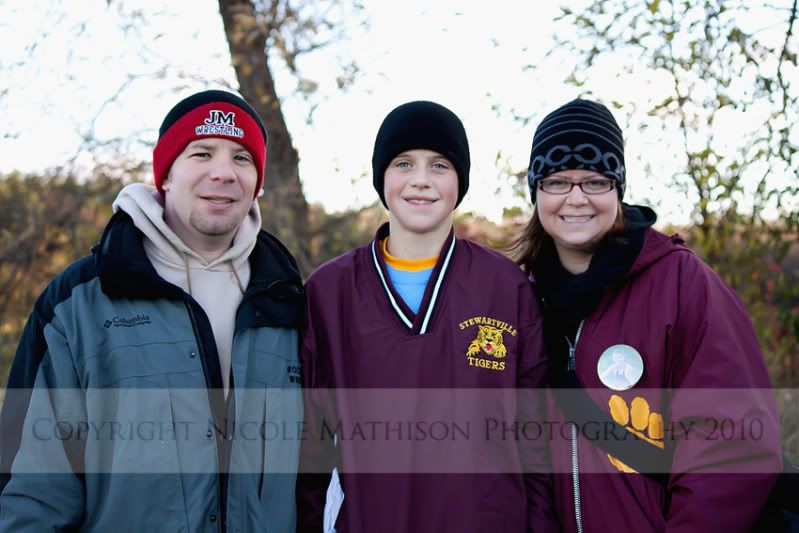 My happy, frozen family at the end of an awesome creoss country season!